The Leftovers - Svaniti nel nulla
Stagione 1
HDTVMux 720p

Dual Language ITA - ENG
Sub ITA - ENG
For more information
www.tntvillage.scambioetico.org
www.imdb.com/title/tt2699128/

.: Dati Serie :.
Nazione
:USA
Anno
: 2014 - In produzione
Genere
: drammatico, fantastico
Stagioni
: 1
Episodi
: 10
Durata
: 60 min circa
Ideatore
: Damon Lindelof, Tom Perrotta
Soggetto
: Tom Perrotta (romanzo)
Cast
:
Justin Theroux:
Kevin Garvey
Amy Brenneman:
Laurie Garvey
Christopher Eccleston:
Matt Jamison
Liv Tyler:
Meg Abbott
Chris Zylka:
Tom Garvey
Margaret Qualley:
Jill Garvey
Carrie Coon:
Nora Durst
Emily Meade:
Aimee
Amanda Warren:
Lucy Warburton
Ann Dowd:
Patti Levin
Michael Gaston:
Dean
Charlie Carver:
Scott Frost
Max Carver:
Adam Frost
Annie Q:
Christine
.: Trama :.
Revolves around mysterious disappearances, world-wide, and specifically follows a group of people who are left behind in the suburban community of Mapleton. They must begin to rebuild their lives after the loss of more than 100 people.
Stars: Frank
The show's writers set out to do the audience what they did with the characters--to cause confusion and pile on questions.
This show demands you pay attention to the details and to try and sort out the irrelevant; to try and pick up clues that you think may lead to answers as to why 2% of the earth's population has disappeared.
Is the sheriff insane? Has the rest of the world gone mad? Is this divine intervention or something alien at work?
Do you want all the answers handed to you per episode? Go watch 24 or NCIS. If you want to think about what happened in The Leftovers and accept that the clues will come trickling in over time and then please watch this show. The former writer of Lost Damon Lindelof is not going to do his audience any favors except when the payoff comes.
Sky Atlantic propone una nuova serie-evento, ancora una volta con un appuntamento di visione a pochi giorni dalla premiere americana.
Una serie ambiziosa e di grande qualita', scritta e prodotta dal creatore di Lost, Damon Lindelof, che ha proposto al network americano HBO di adattare per il piccolo schermo il romanzo "Svaniti nel nulla" di Tom Perrotta, dando vita ad uno dei prodotti piu' attesi del nuovo panorama seriale americano.
Cosa succede quando all'improvviso il 2% della popolazione mondiale scompare senza spiegazione? "The Leftovers" racconta le vicende di coloro che restano, i "leftovers", appunto, alle prese con un evento che nessuno riesce a capire e che genera reazioni imprevedibili e in alcuni casi inspiegabili.
Il racconto e' ambientato nella comunita' di Mapleton, una cittadina della provincia americana alle porte di New York: i superstiti della piccola comunita', sotto la guida dello sceriffo Kevin Garvey dovranno cominciare a ricostruire le loro vite.
Il punto di vista di "The Leftovers" non e' quello del Governo o delle grandi organizzazioni internazionali, ma propone le reazioni di persone normali, famiglie alle prese con un evento doloroso e misterioso. Dove la ragione non riesce a dare un'interpretazione plausibile, si andra' a creare lo spazio per nuovi culti e sette misteriose, anche se la spiegazione di tutto cio' che sta avvenendo potrebbe essere da sempre sotto gli occhi di tutti, in quei passi della Bibbia che preconizzano il rapimento della Chiesa...
Tra sette religiose, situazioni inspiegabili e contrasti tra i membri della comunita' di Mapleton, paure, passioni e debolezze diventano lo specchio di un'umanita' che prova a guardare ancora con speranza al futuro.
Il cast e' d'eccezione: Justin Theroux (Mulholland Drive, Six Feet Under) interpreta il capo della polizia Kevin Garvey costretto a confrontarsi costantemente con i problemi della comunita' ma anche quelli all'interno della propria famiglia. La moglie Laurie e' interpretata da Amy Brenneman e, tra le eccellenze del cast, Liv Tyler (Io ballo da sola, Armageddon, La trilogia de Il signore degli anelli) nel ruolo di Meg Abbott. Christopher Eccleston (The Others) interpreta il reverendo Matt che, di fronte al misterioso caso non perde la fede: sa esattamente a cosa si trova davanti. Tutto cio' di cui ha bisogno e' che la gente abbia fiducia in lui.
.: Screenshot :.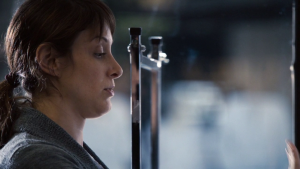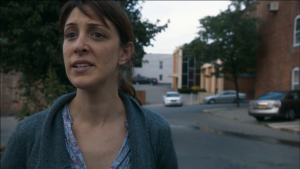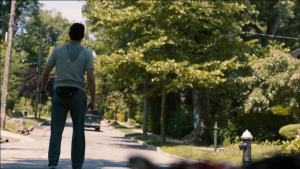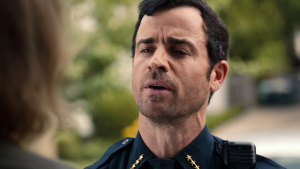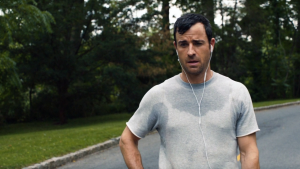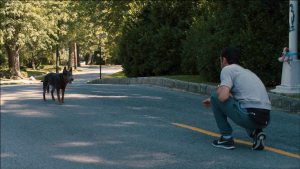 [ Info sul file ]
Nome: The.Leftovers.1X02.Il.Mistero.Di.Nora.ITA.ENG.720p.HDTVMux.x264-IGM+GiuseppeTnT.mkv
Data: Sat, 26 Jul 2014 10:56:24 +0200
Dimensione: 1,919,039,171 bytes (1830.13837 MiB)
[ Magic ]
Tipo file: Matroska data
[ Info generiche ]
Durata: 00:53:54 (3234.208 s)
Contenitore: matroska
Production date: Sat, 26 Jul 2014 10:01:00 +0200
Totale tracce: 5
Traccia n. 1: video (V_MPEG4/ISO/AVC) {eng}
Traccia n. 2: audio (A_AC3) [ITA BY IGM CREW] {ita}
Traccia n. 3: audio (A_AC3) [ENG] {eng}
Traccia n. 4: subtitle (S_TEXT/UTF8) {ita}
Traccia n. 5: subtitle (S_TEXT/UTF8) {eng}
Muxing library: libebml v0.7.7 + libmatroska v0.8.1
Writing application: mkvmerge v2.7.0 ('Do It Again') built on Jul 2 2010 15:54:17
[ Dati rilevanti ]
Risoluzione: 1280 x 720
Larghezza: multipla di 32
Altezza: multipla di 16
DRF medio: 18.891287
Deviazione standard: 3.039086
Media pesata dev. std.: 2.966319
[ Traccia video ]
Codec ID: V_MPEG4/ISO/AVC
Risoluzione: 1280 x 720
Frame aspect ratio: 16:9 = 1.777778
Pixel aspect ratio: 1:1 = 1
Display aspect ratio: 16:9 = 1.777778
Framerate: 25 fps
Dimensione stream: 1,678,605,310 bytes (1600.842772 MiB)
Durata: 00:53:54 (3234.2 s)
Bitrate (bs): 4152.137308 kbps
Qf: 0.180214
[ Traccia audio nr. 1 ]
Codec ID: A_AC3
Freq. campionamento: 48000 Hz
Canali: 2
Dimensione stream: 77,620,992 bytes (74.025146 MiB)
Tipo di bitstream (bs): AC3
Frames (bs): 101,069
Durata: 00:53:54 (3234.208 s)
Chunk-aligned (bs): Sì
Bitrate (bs): 192 kbps CBR
Freq. campionamento (bs): 48000 Hz
Modo (bs): stereo
[ Traccia audio nr. 2 ]
Codec ID: A_AC3
Freq. campionamento: 48000 Hz
Canali: 6
Dimensione stream: 161,871,360 bytes (154.372559 MiB)
Tipo di bitstream (bs): AC3
Frames (bs): 105,385
Durata: 00:56:12 (3372.32 s)
Chunk-aligned (bs): Sì
Bitrate (bs): 384 kbps CBR
Freq. campionamento (bs): 48000 Hz
Modo (bs): 3 front, 2 rear, 1 LFE
[ Bitstream video ]
Tipo di bitstream: MPEG-4 Part 10
User data: x264 | core 142 r2431 ac76440 | H.264/MPEG-4 AVC codec
User data: Copyleft 2003-2014 | http://www.videolan.org/x264.html | cabac=1
User data: ref=5 | deblock=1:0:0 | analyse=0x3:0x113 | me=umh | subme=8 | psy=1
User data: psy_rd=1.00:0.00 | mixed_ref=1 | me_range=16 | chroma_me=1
User data: trellis=1 | 8x8dct=1 | cqm=0 | deadzone=21,11 | fast_pskip=1
User data: chroma_qp_offset=-2 | threads=18 | lookahead_threads=3
User data: sliced_threads=0 | nr=0 | decimate=1 | interlaced=0
User data: bluray_compat=0 | constrained_intra=0 | bframes=3 | b_pyramid=2
User data: b_adapt=2 | b_bias=0 | direct=3 | weightb=1 | open_gop=0 | weightp=2
User data: keyint=250 | keyint_min=23 | scenecut=40 | intra_refresh=0
User data: rc_lookahead=50 | rc=crf | mbtree=1 | crf=18.0 | qcomp=0.60
User data: qpmin=0 | qpmax=69 | qpstep=4 | ip_ratio=1.40 | aq=1:1.00
SPS id: 0
Profile:
[email protected]
Num ref frames: 5
Chroma format: YUV 4:2:0
PPS id: 0 (SPS: 0)
Tipo di codifica entropica: CABAC
Weighted prediction: P slices - explicit weighted prediction
Weighted bipred idc: B slices - implicit weighted prediction
8x8dct: Sì
Totale frames: 80,855
Drop/delay frames: 0
Frames corrotti: 0
P-slices: 23780 ( 29.411 %) ######
B-slices: 56295 ( 69.625 %) ##############
I-slices: 780 ( 0.965 %)
SP-slices: 0 ( 0.000 %)
SI-slices: 0 ( 0.000 %)
[ Analisi DRF ]
DRF nedio: 18.891287
deviazione standard: 3.039086
max DRF: 29
DRF=1: 25 ( 0.031 %)
DRF=2: 7 ( 0.009 %)
DRF=3: 2 ( 0.002 %)
DRF=4: 262 ( 0.324 %)
DRF=5: 62 ( 0.077 %)
DRF=6: 23 ( 0.028 %)
DRF=7: 343 ( 0.424 %)
DRF=8: 786 ( 0.972 %)
DRF=9: 9 ( 0.011 %)
DRF=10: 12 ( 0.015 %)
DRF=11: 41 ( 0.051 %)
DRF=12: 106 ( 0.131 %)
DRF=13: 182 ( 0.225 %)
DRF=14: 593 ( 0.733 %)
DRF=15: 1752 ( 2.167 %)
DRF=16: 4057 ( 5.018 %) #
DRF=17: 11295 ( 13.969 %) ###
DRF=18: 22478 ( 27.800 %) ######
DRF=19: 13304 ( 16.454 %) ###
DRF=20: 7193 ( 8.896 %) ##
DRF=21: 5356 ( 6.624 %) #
DRF=22: 3906 ( 4.831 %) #
DRF=23: 3005 ( 3.717 %) #
DRF=24: 2232 ( 2.760 %) #
DRF=25: 1663 ( 2.057 %)
DRF=26: 1222 ( 1.511 %)
DRF=27: 612 ( 0.757 %)
DRF=28: 259 ( 0.320 %)
DRF=29: 68 ( 0.084 %)
DRF>29: 0 ( 0.000 %)
P-slices DRF medio: 18.155593
P-slices deviazione std.: 2.933409
P-slices max DRF: 29
B-slices DRF medio: 19.261338
B-slices deviazione std.: 2.969709
B-slices max DRF: 29
I-slices DRF medio: 14.612821
I-slices deviazione std.: 3.725015
I-slices max DRF: 26
[ Conformità al profilo ]
Profilo selezionato: MTK PAL 6000
Risoluzione: 1280 x 720 > 720 x 576
Framerate: Ok
Buffer underflow: 00:00:00 (frame 11)
Buffer underflow: 00:00:01 (frame 15)
Buffer underflow: 00:00:01 (frame 18)
Buffer underflow: 00:00:01 (frame 21)
Buffer underflow: 00:00:01 (frame 25)
Buffer underflow: 00:00:01 (frame 28)
Buffer underflow: 00:00:01 (frame 31)
Buffer underflow: 00:00:01 (frame 34)
Buffer underflow: 00:00:01 (frame 37)
Buffer underflow: 00:00:02 (frame 40)
Buffer underflow: 00:00:02 (frame 43)
Buffer underflow: 00:00:02 (frame 46)
Buffer underflow: 00:00:02 (frame 50)
Buffer underflow: 00:00:02 (frame 55)
Buffer underflow: 00:00:02 (frame 61)
Buffer underflow: 00:10:11 (frame 15263)
Buffer underflow: 00:10:42 (frame 16059)
Buffer underflow: 00:13:35 (frame 20384)
Buffer underflow: 00:13:37 (frame 20415)
Buffer underflow: 00:13:38 (frame 20441)
Errore: Troppe violazioni
Rapporto creato da AVInaptic (18-12-2011) in data 26-07-2014 10:57:54