RED WIDOW - STAGIONE 1
WEB-DLMux UPZ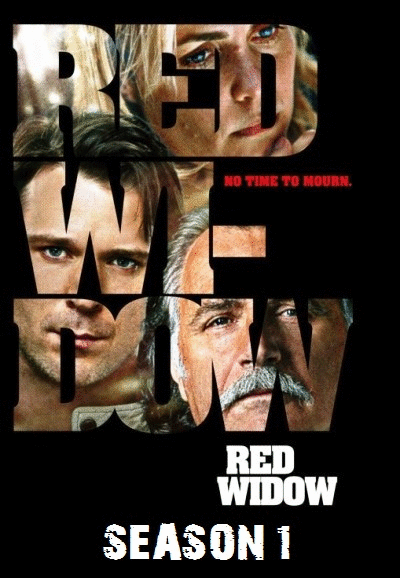 Stagione:
1a
N°. Episodi:
08
Durata:
Circa 42 minuti a episodio
Anno:
2013
Genere:
drammatico, thriller
Ideatore:
Melissa Rosenberg
Interpreti e personaggi:
Radha Mitchell:
Marta Walraven
Goran Visnjic:
Nicholae Schiller
Clifton Collins Jr.:
James Ramos
Rade Šerbedžija:
Andrei Lazarev
Luke Goss:
Luther
Jaime Ray Newman:
Katrina "Kat" Lazarev
Wil Traval:
Irwin Lazarev
Lee Tergesen:
Steven Tomlin
Sterling Beaumon:
Gabriel Walraven

A widow learns that her husband was a mobster, and soon finds herself in the world of organized crime as she takes her revenge on those who murdered him.

La vita di Marta Walraven sembra perfetta. Brava casalinga, madre premurosa e moglie devota. L'apparente mondo perfetto di Marta crollerà però, quando suo marito Evan, narcotrafficante di marijuana, verrà brutalmente ucciso. Proveniente da una famiglia legata alla criminalità russa, Marta inizierà la sua lotta per scoprire la verità riguardo l'omicidio di suo marito e, nel frattempo, proteggere i suoi tre figli.
[ Info sul file ]
Nome: Red.Widow.1x01.L.Inizio.ITA.WEB-DLMux.XviD-UPZ.avi
Data: Wed, 10 Jul 2013 01:46:48 +0200
Dimensione: 419,553,280 bytes (400.117188 MiB)
[ Magic ]
Tipo file: RIFF (little-endian) data, AVI, 624 x 352, 25.00 fps, video: XviD, audio: MPEG-1 Layer 3 (stereo, 48000 Hz)
[ Info generiche ]
Durata: 00:41:28 (2488.24 s)
Contenitore: AVI OpenDML
L'AVI ha un indice?: Sì
Totale tracce: 2
Traccia n. 0: video
Traccia n. 1: audio
ISFT: VirtualDubMod 1.5.10.1 (build 2366/release)
Junk: VirtualDubMod build 2366/release
[ Dati rilevanti ]
Risoluzione: 624 x 352
Larghezza: multipla di 16
Altezza: multipla di 32
DRF medio: 2.397894
Deviazione standard: 0.617026
Media pesata dev. std.: 0.440956
[ Traccia video ]
FourCC: xvid/XVID
Risoluzione: 624 x 352
Frame aspect ratio: 39:22 = 1.772727 (~16:9)
Pixel aspect ratio: 1:1 = 1
Display aspect ratio: 39:22 = 1.772727 (~16:9)
Framerate: 25 fps
Totale frames: 62,206
Dimensione stream: 376,713,390 bytes (359.261885 MiB)
Bitrate: 1211.18024 kbps
Qf: 0.220567
Key frames: 733 (0; 161; 210; 259; 300; ... 62203)
Null frames: 0
Min key int: 1
Max key int: 250
Avg key int: 84.864939
Ritardo: 0 ms
[ Traccia audio ]
Audio tag: 0x55 (MP3)
Canali: 2
Chunks: 62,195
Dimensione stream: 39,811,968 bytes (37.967651 MiB)
Tipo di bitstream (bs): MPEG-1 Layer III
Frames (bs): 103,677
Durata: 00:41:28 (2488.248 s)
Chunk-aligned (bs): Sì
Bitrate (bs): 128 kbps CBR
Freq. campionamento (bs): 48000 Hz
Modo (bs): joint stereo
Padding (bs): No
Emphasis (bs): none
Preload: 504 ms
Max A/V diff: 520 ms
Ritardo: 0 ms
[ Bitstream video ]
Tipo di bitstream: MPEG-4 Part 2
User data: XviD0046
Packed bitstream: No
QPel: No
GMC: No
Interlacciamento: No
Aspect ratio: Square pixels
Quant type: MPEG custom
Custom intra quant matrix:
8 16 30 42 54 59 64 68
16 30 42 54 59 64 68 72
30 42 59 59 64 68 72 75
42 54 59 68 68 72 75 78
54 59 64 68 72 75 78 80
59 64 68 72 75 78 80 82
64 68 72 75 78 80 82 83
68 72 75 78 80 82 83 84
Custom inter quant matrix:
17 18 20 22 24 26 28 30
18 20 22 24 26 28 30 34
20 22 24 26 29 30 34 40
22 24 26 30 32 36 44 50
24 26 29 32 38 48 55 60
26 28 30 36 48 58 74 80
28 30 34 44 55 74 90 100
30 34 40 50 60 80 100 128
Totale frames: 62,206
Drop/delay frames: 0
Frames corrotti: 0
I-VOPs: 733 ( 1.178 %)
P-VOPs: 22120 ( 35.559 %) #######
B-VOPs: 39352 ( 63.261 %) #############
S-VOPs: 0 ( 0.000 %)
N-VOPs: 1 ( 0.002 %)
Max B-VOPs consecutivi: 2
1 consec: 3944 ( 18.219 %) ####
2 consec: 17704 ( 81.781 %) ################
[ Analisi DRF ]
DRF nedio: 2.397894
deviazione standard: 0.617026
max DRF: 4
DRF=1: 4227 ( 6.795 %) #
DRF=2: 29163 ( 46.882 %) #########
DRF=3: 28652 ( 46.061 %) #########
DRF=4: 163 ( 0.262 %)
DRF>4: 0 ( 0.000 %)
I-VOPs DRF medio: 1.6794
I-VOPs deviazione std.: 0.466707
I-VOPs max DRF: 2
P-VOPs DRF medio: 1.837613
P-VOPs deviazione std.: 0.41495
P-VOPs max DRF: 3
B-VOPs DRF medio: 2.726215
B-VOPs deviazione std.: 0.455095
B-VOPs max DRF: 4
[ Conformità al profilo ]
Profilo selezionato: MTK PAL 6000
Risoluzione: Ok
Framerate: Ok
Min riempimento buffer: 76%
Rapporto creato da AVInaptic (18-12-2011) in data 10-07-2013 14:06:23