.: Click for max Info :.
Episode 8 that aired tonight.
.: Plot :.
The series is about an analyst at a national think tank who discovers that his employers may be part of a secret society that manipulates world events on a grand scale.
.: Cover :.
.: Description :.
Rubicon is an American television series created by Jason Horwitch and airing on the AMC television network. The series will star James Badge Dale, Lili Taylor, Miranda Richardson, Dallas Roberts, Christopher Evan Welch, Paul Butler and Peter Gerety. The series centers around various fears, mainly the fear of the number 13. A sneak peek of the series was aired on 6/13/10.
.: Screenshot :.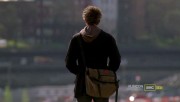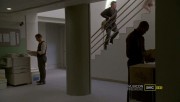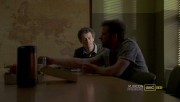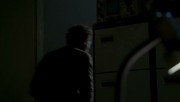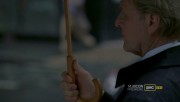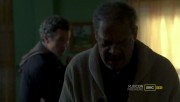 ========================================
.: Dati tecnici del file :.
[ Info sul file ]
Nome: rubicon.s01e02.hdtv.xvid-fqm.avi
Data: 1/08/2010 22:07:10
Dimensione: 367,456,180 bytes (350.434 MB)
[ Info generiche ]
Durata: 00:45:07 (2706.662288 s)
Tipo di contenitore: AVI
Streams totali: 2
Tipo stream n. 0: video
Tipo stream n. 1: audio
Audio streams: 1
ISFT: transcode-1.0.4
[ Dati rilevanti ]
Risoluzione: 624 x 352
Larghezza: multipla di 16
Altezza: multipla di 32
DRF medio: 2.866800
Deviazione standard: 0.596373
Media pesata dev. std.: 0.444120
[ Traccia video ]
FourCC: XVID/XVID
Risoluzione: 624 x 352
Frame aspect ratio: 39:22 = 1.772727 (~16:9)
Pixel aspect ratio: 1:1 = 1
Display aspect ratio: 39:22 = 1.772727 (~16:9)
Framerate: 23.976024 fps
Frames totali: 64895
Stream size: 321,690,393 bytes
Bitrate: 950.810581 kbps
Qf: 0.180546
Key frames: 610 (0; 31; 57; 72; 73; ... 64847)
Null frames: 0
Min key int: 1
Max key int: 241
Key int medio: 106.385245
Ritardo: 0 ms
[ Traccia audio ]
Audio tag: 0x55 (MP3)
Bitrate (contenitore): 128 kbps VBR
Canali (contenitore): 2
Frequenza (contenitore): 48000 Hz
Chunks: 112778
Stream size: 41,467,176 bytes
Preload: 0 ms
Max A/V diff: 24 ms
Tipo: MPEG-1 Layer III
MPEG frames: 112778
Durata: 00:45:07 (2706.672 s)
Bitrate (bitstream): 122.562840 kbps VBR
Chunk-aligned: Sì
Emphasis: none
Mode: joint stereo
Ritardo: 0 ms
[ Info sulla codifica MPEG4 ]
User data: XviD0050
Packed bitstream: No
QPel: No
GMC: No
Interlaced: No
Aspect ratio: Square pixels
Quant type: H.263
Frames totali: 64895
Drop/delay frames: 0
Frames corrotti: 0
I-VOPs: 610 ( 0.940 %)
P-VOPs: 22898 ( 35.285 %) #########
B-VOPs: 41387 ( 63.775 %) ################
S-VOPs: 0 ( 0.000 %)
N-VOPs: 0 ( 0.000 %)
Max consecutive B-VOPs: 2
1 consec: 3535 ( 15.738 %) ####
2 consec: 18926 ( 84.262 %) #####################
[ Analisi DRF ]
DRF medio: 2.866800
Deviazione standard: 0.596373
DRF max: 5
DRF=1: 515 ( 0.794 %)
DRF=2: 14786 ( 22.784 %) ######
DRF=3: 42529 ( 65.535 %) ################
DRF=4: 6958 ( 10.722 %) ###
DRF=5: 107 ( 0.165 %)
DRF>5: 0 ( 0.000 %)
I-VOPs DRF medio: 1.222950
I-VOPs deviazione std.: 0.416225
I-VOPs DRF max: 2
P-VOPs DRF medio: 2.394008
P-VOPs deviazione std.: 0.505419
P-VOPs DRF max: 4
B-VOPs DRF medio: 3.152608
B-VOPs deviazione std.: 0.410617
B-VOPs DRF max: 5
[ Profile compliancy ]
Profilo da testare: MTK PAL 6000
Risoluzione: Ok
Framerate: 23.976024 25
Buffer underflow: 00:01:57 (frame 2798)
Rapporto generato da AVInaptic (18-11-2007) in data 2 ago 2010, h 05:22:50